Did you know? India has the largest sundial in the world –  Samrat Yantra, which is a part of a UNESCO world heritage site! 
Generously dotted with UNESCO world heritage sites, India has many historical monuments and wonders sprawling across different states and regions. How about exploring some of these while journeying through a special luxury train? Sounds interesting, right? So, here we bring you the amazing opportunity to witness these age-old marvels as you traverse enjoying the best of opulence in the train – Deccan Odyssey.
The top nine world heritage sites to explore during this luxurious train journey are elucidated below. Have a look at the sites that can be enjoyed with the itineraries of the Deccan Odyssey!
1.  Ajanta and Ellora Caves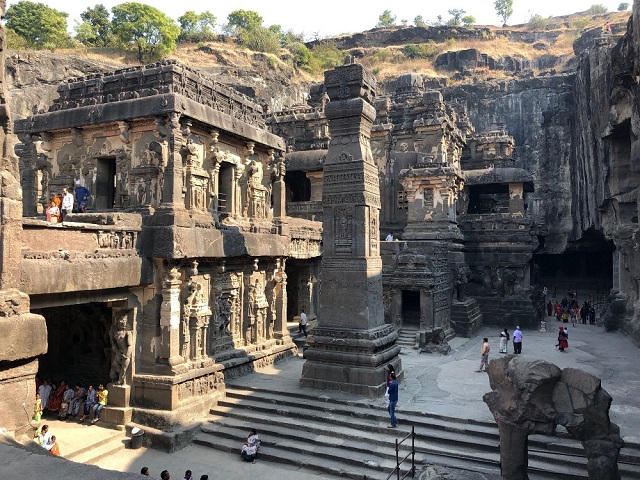 The Ajanta Caves are about 30 rock-cut Buddhist cave monuments that date back to 2nd century BC to 6th century AD. On the other hand, Ellora Caves are among the world's largest rock-cut monastery-temple cave complexes. These are a set of 34 caves that feature Hindu, Buddhist, and Jain monuments, and artworks, dating from the 600–1000 CE period. Carvings of both the caves depict one of the best examples of ancient Indian architecture and sculpture.
The monks constructed these massive caves while resting here during monsoon showers.
Location: Near Aurangabad, Maharashtra
Did you know: The Kailasa Temple, dedicated to Lord Shiva is the world's largest monolithic rock-cut temple. It is located in cave 16 in Ellora Caves.
2.  Amber Fort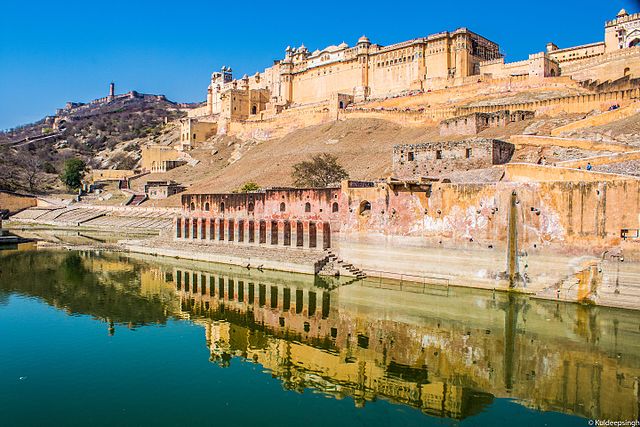 Sitting atop a  hill of Aravalli, the fort is known for its artistic style details. With its large walls and series of gates and scribble trails, the fort overlooks Maota Lake. You can enjoy the famous sound and light show that explains the Rajputana heritage and the Fort's history.
Apart from that, you can also enjoy elephant rides, jeep safari, photography, etc. You can find several iconic attractions inside the premises of the fort. Mughal gardens, hall of pleasure, and Jag Mandir are some of the places that can be explored inside the Fort.
Location: Jaipur, Rajasthan
Did you know: The famous song 'Pyaar Kiya Toh Darna Kya' from the iconic Bollywood epic – Mughal-E-Azam was shot here. 
3.  Group of Monuments of Pattadakal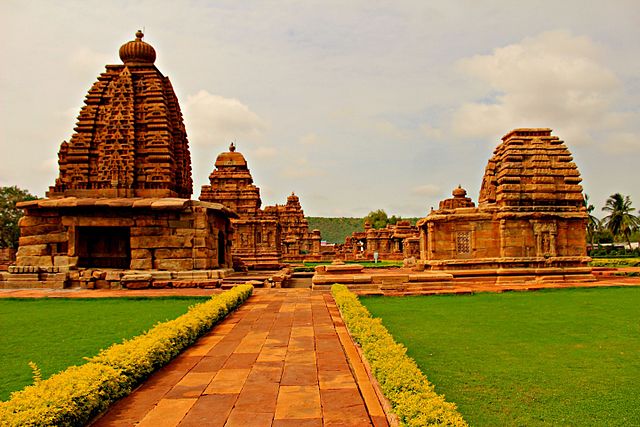 Pattadakal gains recognition for its ancient Indian group of buildings, which was a holy place for a royal coronation. The group showcases a beautiful blend of northern and southern Indian architectural forms in the 7th and 8th centuries under the Chalukya dynasty. The temples built here are a mixture of Rekha Nagra Prasad and Dravidian Vimana styles.  
This famous world heritage site is a cluster of 10 large temples, each one has exceptional architectural highlights. The oldest temple at Pattadakal was built by Vijayaditya Satya Shrey as a huge Sangameswara. The Mallikarjuna and Virupaksha temples, Jammu Linga temple are some of the amazing temples placed here.
Location: Bagalkot, Karnataka
Did you know: The name Pattadakal came into being from the local language word – "Pattabhishekam", the coronation ceremony of kings held here.
4.  Hampi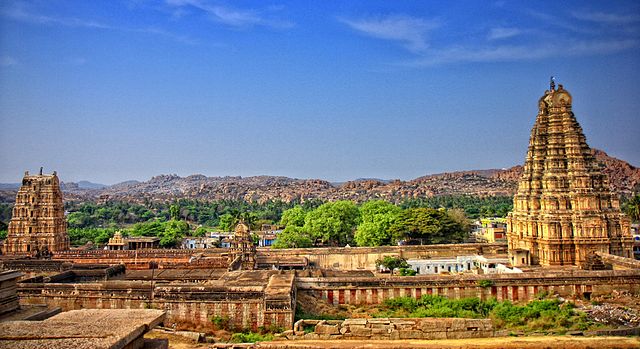 The glory of Hampi  of the remains of the Vijayanagara Empire. About 1600 remains reveal a diversity of urban, and royal culture. These relics include forts, river bank artifacts, royal and religious premises, temples, water structures, etc.
It stands near the River Tungabhadra. Vijaya Vittala temple, Lakshmi Narasimha temple, Sri Virupaksha temple, Hanuman temple, Hemakuta Hill temple complex, Sasivekalu Ganesha temple, and Queen's Bath are some of the monuments, which come under the ruins of Hampi.
Location: Ballari, Karnataka
Did you know: Vittala temple has 56 stone musical pillars that create music when tapped delicately.
5.  Jantar Mantar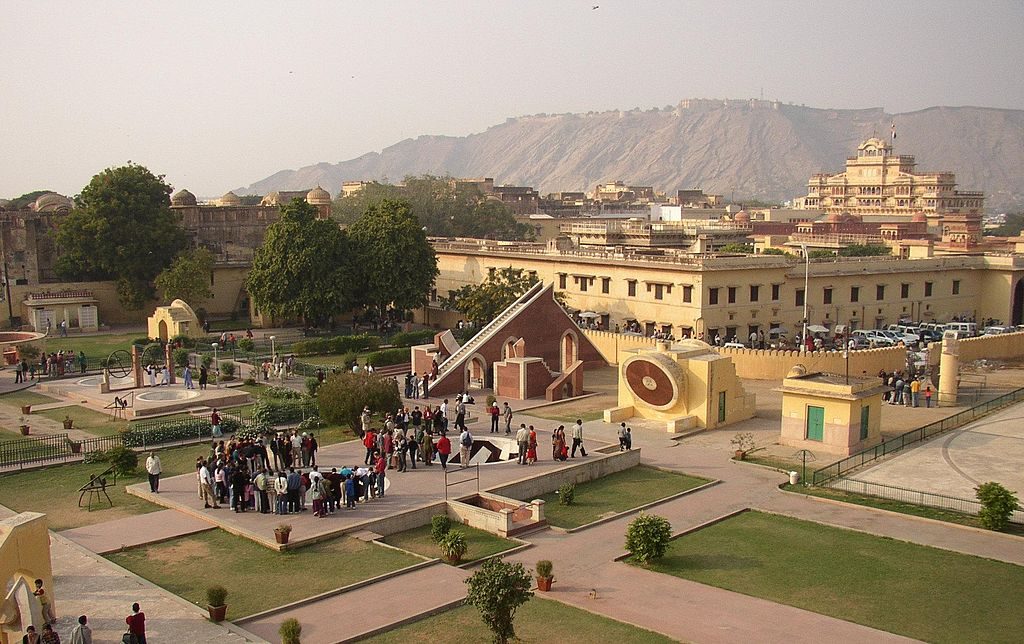 Jantar Mantar in Jaipur, one of the largest observatories in the world, is a UNESCO World Heritage Site, which displays an attractive astronomical observatory. It is home to a collection of nineteen architectural astronomical instruments built by Raja Jai ​​Singh II. The instruments inside the observatory include chakra instruments, Dakshina Yantras, Digamasha Yantras, Disha Yantras, and more ancient instruments.
The major attraction of Jantar Mantar is Vrihat Samrat Yantra which is the largest one and it measures the actual time. Apart from Jaipur, there are four such other observatories located in different states of the country: Mathura, Delhi, Ujjain, and Varanasi.
Location: Jaipur, Rajasthan
Did you know: The words Jantar and Mantar are derived from Sanskrit words Jantra and Mantra. These Sanskrit words indicated 'instrument' and 'calculate' respectively, which makes the name of Jantar Mantar as "a calculating instrument."
6.  Old Goa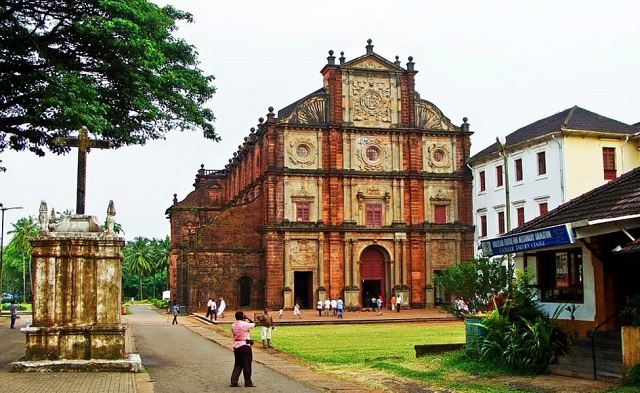 Velha (Old) Goa depicts a perfect blend of Indian and Portuguese cultures. It is an epitome of ancient beauty loaded with architectural attractions of olden day's churches, museums, and some other pre-eminent tourist attractions. The churches and ashrams of Old Goa are great examples of the era of Portuguese rule. 
Churches were built extensively in Old Goa between the 16th and 17th centuries, which include Cathedral, Church, Church of St. Francis of Assisi, St. Catherine's Chapel, Basilica of Bom Jesus, Church of Lady of Rosary, Church of St. Augustine.
Location: Goa
Did you know: The Statue of Our lady of Miracles in the Church of St. Francis of Assisi was brought from Sri Lanka. 
7.  Ranthambore Fort and National Park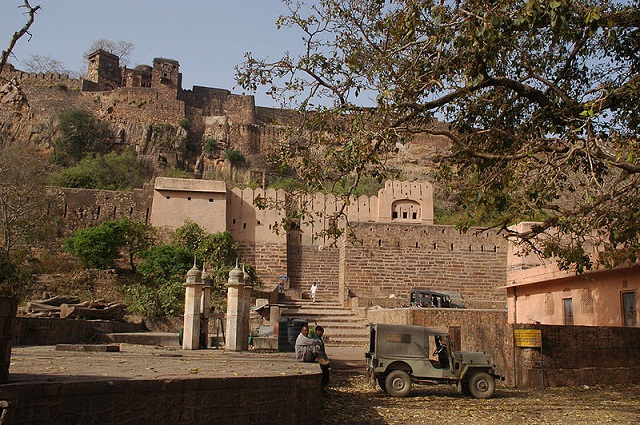 One of the most interesting wildlife destinations in the itinerary of the Deccan Odyssey. Ranthambore National Park is known for its vast preserve of endangered tigers including other wild animals such as leopard, wild boar, sloth bear, chital, and different species of birds. Spotting tiger and bird watching are famous activities among wildlife lovers. 
The Ranthambore Fort is located inside the national park, which is another renowned attraction. Some of the unmissable attractions of the Fort are Mahadeo Chhatri, Toran Dwar, and Sametonki Haveli. The view of the national park from the top of the fort is just jaw-dropping. 
 Location: Sawai Madhopur, Rajasthan
Did you know: The vastness of Ranthambore national park can be estimated by the fact that it touches the borders of Uttar Pradesh and Madhya Pradesh. 
8.  Taj Mahal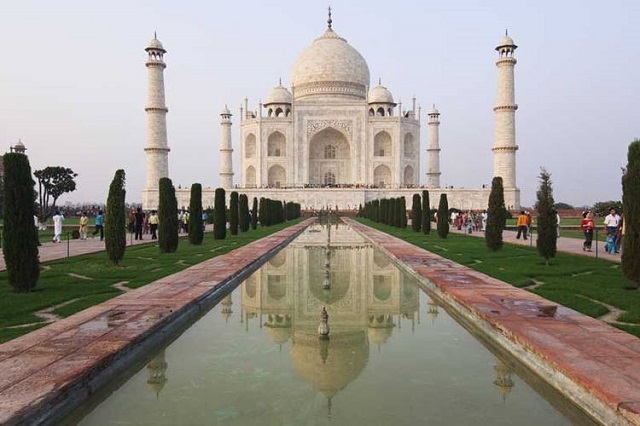 Situated on the banks of the Yamuna River in the Mughal Gardens on 17 hectares of land in Agra district, Uttar Pradesh. Taj Mahal was built by Mughal emperor Shah Jahan in memory of his Begum Mumtaz Mahal. Apart from top world heritage sites, this ivory-white marble beauty is also one of the seven wonders in the world.
The chief architect of the Taj Mahal was Ustad Ahmad Lahori. Masons, stone-cutters, inner wall builders, carvers, painters, calligraphers, dome-makers, and other artisans were called in from all over the empire and Central Asia and Iran for its construction. 
Location: Agra, Uttar Pradesh
Did you know: About 28 types of precious and semi-precious stones adorned the Taj. Apart from India, these stones were imported from Tibet, China, and Sri Lanka.
Thus, set out and explore the various UNESCO world heritage sites with the Deccan Odyssey journey. Reveal the diversity of this majestic country and some excellent architectural virtue. Make your holiday memorable and get a lifetime experience of a luxurious train ride. If we missed any of your favorite UNESCO sites, please let us know.