The Indian Odyssey, an Indian luxury train travel offered by Deccan Odyssey train. It is an inspiring railway journey that perfectly blends comfort, lavishness and glimpses of the glorious yesteryears.These are the two new journeys added under the Deccan Odyssey luxury train. The train runs between the vibrant city of Mumbai and Delhi.
The train travel helps in exploring some of the ancient monuments in India and lively bazaars. Visit to Ajanta and Ellora cave temples is also one of the major highlights of the journey. Further, to make the journey a memorable experience, visit to popular palaces and forts of Rajasthan.
For a complete royal train experience, the itinerary also includes visit to the regal 'Taj Mahal' and the Ranthambore wildlife reserve to witness the royal predators'tigers' in their natural habitat.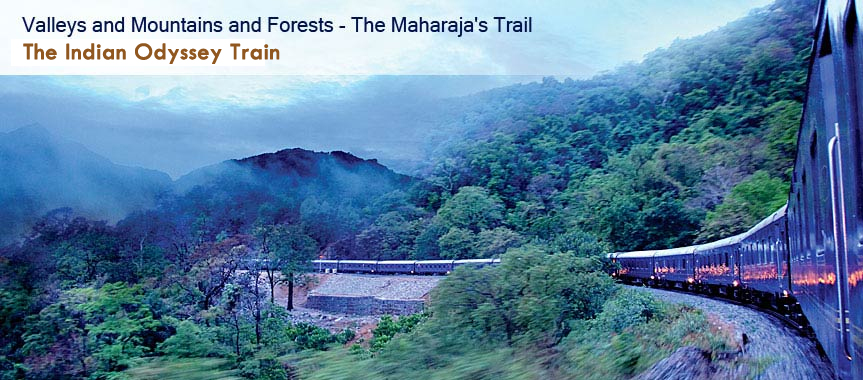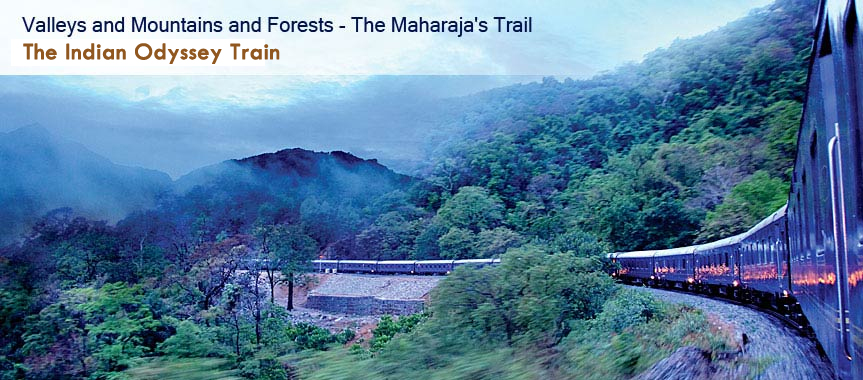 Duration & Destination
There are two journeys included in Indian Odyssey. Each journey is of 8 days and 7 nights, running between pulsating cities Mumbai and Delhi. Both are mirror journeys and thus one journey covers destinations from Mumbai to Aurangabad, Udaipur, Sawai Madhopur, Jaipur, Agra, and Delhi. The other journey of Indian Odyssey is completely opposite of the first journey, thus covers the same destinations but in reverse order, i.e., Delhi to Agra, Jaipur, Sawai Madhopur, Udaipur, Aurangabad and Mumbai.
Cabins
The train features 11 spacious cabins for the accommodation of the guests. The cabins feature double / twin beds, air-conditioning, en suite bathrooms, a telephone and safe. In addition to this, there also are various other modern facilities and services available to help in assuring a comfortable and luxurious travel experience for the guests. There also is an attendant, 'khidmatgar', in every cabin available to provide around-the-clock service.
Dining
For the dining facility, there are two restaurant cars available in Indian Odyssey. These restaurants are specialized in serving Indian, continental and oriental delicacies. The Taj Groups manages the food and dining onboard. Further, to help the guests unwind and enjoy, there is a separate lounge car and elegant bar available on board.
Spa
To help the guests enjoy the best of the luxury train travel, there also is Spa available onboard. Guests can indulge in various spa sessions and thus, relax and detoxify their senses. In addition to this, there is also a huge array of ancient Ayurveda treatments available to assure rejuvenation of mind, body and soul.
Cost
The cost of Indian Odyssey luxury train travel for single occupancy is USD 5,075 per person per cabin. Moreover, for double occupancy it costs about USD 7,350 per person per cabin. The cost is valid for 7 nights and does not include the service tax of 3.09%. Entrance fees in the palaces, monuments, boat rides, parks, and rickshaw rides are included in the cost. But, please note that the charges for business car facilities, liquor, laundry, video camera fee and Spa facilities are additional.