On the website you will find a dedicated page explaining the route map for the Deccan  Odyssey journey. The map explains all the destinations covered by the Deccan Odyssey train. We have tried to make the map as self-explanatory as possible and if you still have a doubt, please refer to the train's itinerary.
Now, your journey in the Deccan Odyssey luxury train is an enriching tour of the lovely beaches, grand palaces, historical sites and majestic forts- mostly from medieval times. If there's the amazing, rich cultural heritage of the Deccan to flatter, there's also the famous Osho Ashram and, not to mention, the enchanting Ajanta and Ellora Caves.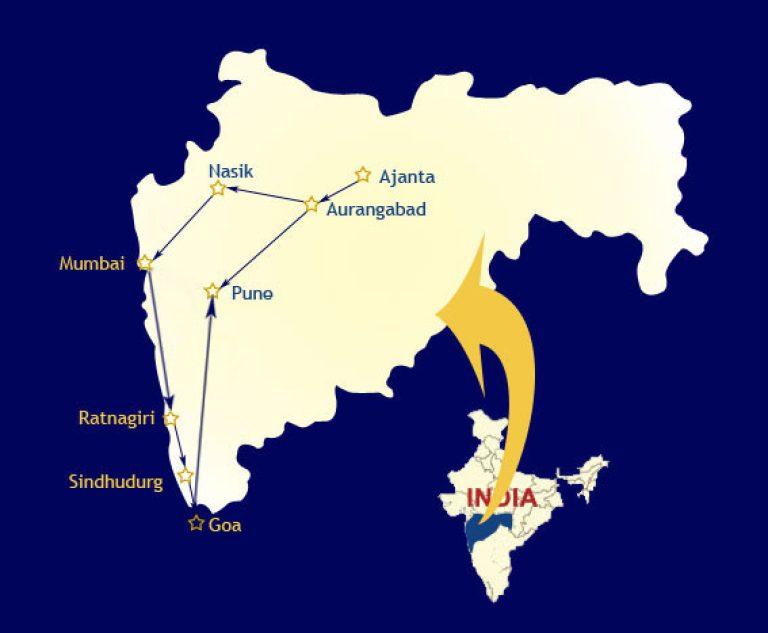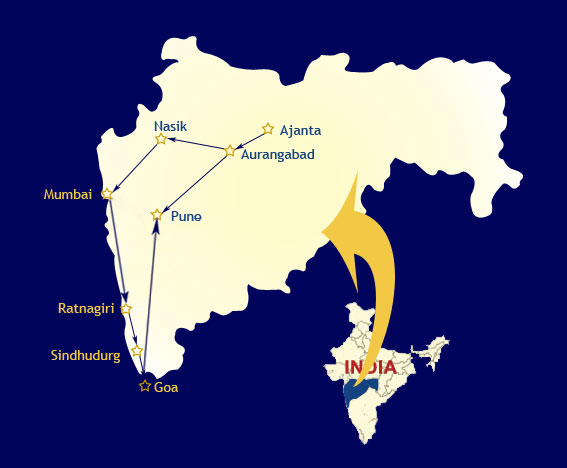 Deccan Odyssey's 8 days and 7 night itinerary lets its patrons see the places of Ganpatipule, Jaigadh, Ratnagiri, Tarkarli, Sindhudurg, Goa, Pune, Sawantwadi, Ellora, Ajanta, Aurangabad and Nasik. The train's journey begins from Mumbai every Wednesday and finally culminates in Mumbai after a full week since its departure from Mumbai. Patrons board the Deccan Odyssey at Mumbai's Chhatrapati Shivaji Terminus in Mumbai (also called the CST Railway Station), briefly after which dinner is served on board. The map on the website explains day-wise breakup of the tour and has arrows to explain the direction of travel.