Bringing an amazing offer to the delight of the travelers of the wonderful and exotic Deccan Odyssey, an exciting 50 % discount is available on the bookings, for your companion, made during 16th June to 30th August, 2016.
The offer is applicable for the bookings made during the next season, that is, from the period of October 2016 to September 2017. It is available for not only for the Indian nationals but residents of other nationalities, as well as overseas citizenship holders of India too, which also include the countries of Gulf and the Far East.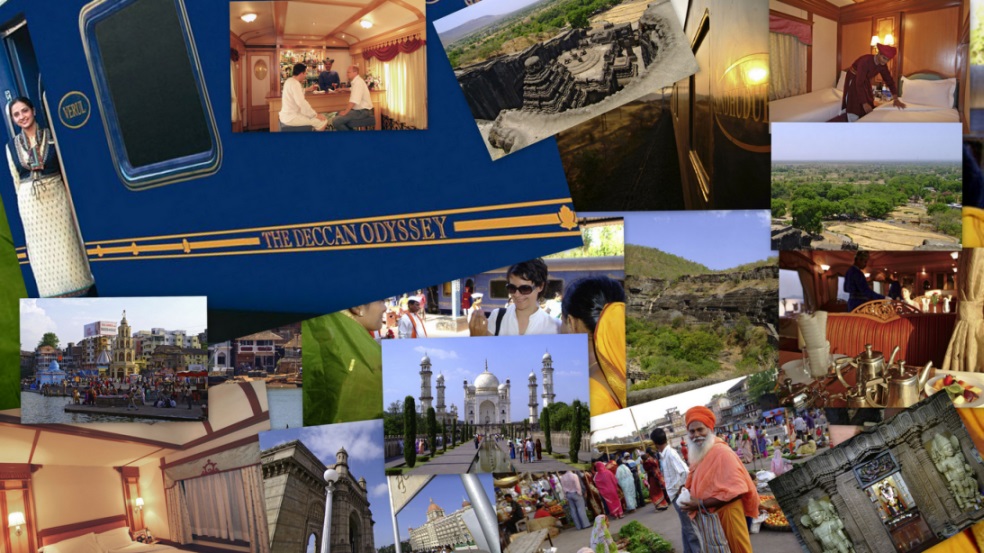 The Deccan Odyssey is one of the most luxurious trains in India and serves an opulent and royal travel experience of the country. The train comprises 21 luxury coaches, out of which 11 are used to accommodate the guests while the rest of them are used for different purposes, including lounging, dining, health spa, conference car, etc.
Bedecked with all the features which any luxury traveler would aspire to, the train is equipped with facilities such as air-conditioning, internet connectivity as well as other amazing amenities making sure the guests have an experience of a lifetime with as comfortable and luxurious a journey as possible. The train has a total capacity of 88 passengers.
Covering some of India's best destinations like Udaipur, Jaipur, Ajanta Caves, Goa, Mumbai, Delhi, Ahmedabad, Shirdi, Ajanta caves, Sasan Gir, etc., the train introduces you to the real and admired exoticness of the country, giving you the ride through the historical wealth of the country.
Now taking a ride on the fabulous Deccan Odyssey has become all the easier and more convenient with the one-stop portal, Deccan-odyssey-india.com. A division of the Indian Holiday Pvt. Ltd, a National Award-winning Tourism Company, Deccan-odyssey-india.com is a trusted resource committed to delivering a wow experience to its esteemed guests through its quality service. The website is a source of a broad range of pictures, galleries, videos, news, reviews, and itineraries from where travelers can secure all the necessary information about the train.
Do not wait and grab this opportunity to take the most luxurious and remarkable rides of your lifetime. For further information and bookings, click on the following link. https://www.deccan-odyssey-india.com/